Introduction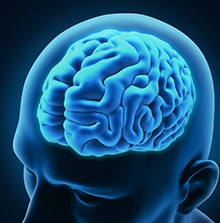 SPS Hospitals Sirsa Centre for Neuro Surgery is one of premier and comprehensive neuro surgery centre in North India. The centre is one of the busiest centre that diagnoses and treats more than 5000 adult and paediatric patients per year.
Neuro Surgery is a branch of medicine which deals with the study and treatment of disorders of the Nervous system which comprises of both central and peripheral nervous system. Central nervous system includes brain & the spinal cord and peripheral nervous system includes all the elements of the neural system connected to skin, eyes, ears, skin and nerves etc.The centre offers specialised, multidisciplinary, disease – specific and integrated expert care and provides complete solution of neurological disorders, including primary tumors of the brain, spine and nerves; pediatric and adult epilepsy; headache, facial pain syndromes and associated disorders; movement disorders such as Parkinson's disease, essential tremor and dystonia; cerebral palsy and spasticity; hydrocephalus; metabolic and mitochondrial disease; fetal and neonatal neurological problems; multiple sclerosis; stroke; cerebral aneurysms; brain and spinal vascular malformations; carotid stenosis; intracranial atherosclerosis; nerve and muscle diseases, including amyotrophic lateral sclerosis, peripheral neuropathy, myasthenia gravis and myopathies; sleep disorders; and mental/behavioral health disorders.
Neurosurgery is a Branch of Surgery involved with the Brain, Spine and Nerves. Department of Neurosurgery at SPS Hospitals is committed to provide the exceptional and most comprehensive patient care through its innovative treatment plans in minimally invasive brain and spinal surgery,cerebrovascular surgery. Our surgeons and medical care staff are experts in stroke, brain tumors, epilepsy, pituitary tumors, and other neurological disorders, as well as trauma of the head, spinal cord and nerves.
Neurological conditions are often highly complex to treat, so the department of neurosurgery at SPS Hospitals uses a multidisciplinary approach to provide a complete range of services for the diagnosis, treatment and rehabilitation of adult and paediatric patients with neurological disorders.
We have State-of-the-art Operation Theatre and dedicated neurointensive care manned by well trained staff . We are equipped with high resolution Microscope, Karl Storz Endoscopes, Stryker Drill.The SPS Hospitals Sirsa has a strong focus on developing new and innovative treatment and cures for neurologic diseases.The SPS Sirsa Department of Neuro Surgery is known for its clinical excellence.Most Advanced Techniques and Technologies areare being utilized to evaluate and treat the patients suffering from neurological diseases and disorders.